stove-piped development definition
In engineering and information technology, stove-piped development is an approach in which improvements are considered only within the existing and technologically familiar context. The need for a change is perceived, an obvious solution is found, and improvements are made without much thought of future and larger contexts. An example is the telephone as originally developed. It operated by sending baseband audio-frequency signals over electrical wires. This system, without further refinement, had limited geographic operating range because of resistance loss in the wires. To some extent it was possible to overcome this loss by using excellent electrical conductors for the wires and by using the largest-diameter wire possible, but this was a stove-piped approach and was impractical beyond a certain point.
How to Architect a Modern Distributed SOA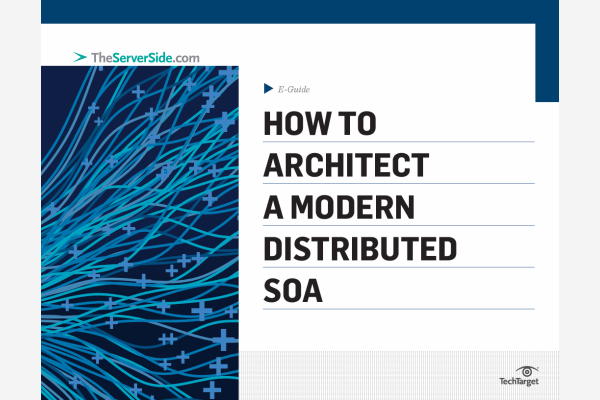 SOA based principles shouldn't be thought of as being mysterious, hard to learn, or magical. Gain expert advice on how to effectively build a distributed enterprise architecture from requirements to resources.
By submitting your email address, you agree to receive emails regarding relevant topic offers from TechTarget and its partners. You can withdraw your consent at any time. Contact TechTarget at 275 Grove Street, Newton, MA.
You also agree that your personal information may be transferred and processed in the United States, and that you have read and agree to the Terms of Use and the Privacy Policy.

The telephone would never have given rise to today's communications infrastructure if an integrated approach had not been taken by theoreticians, inventors, and engineers in response to public pressure. But the telephone evolved along with other technologies such as electronic amplification, radio, and data conversion. The telephone was eventually modified to accommodate fax machines, remote-control devices, and computers. Ironically, long-distance telephone communications is now re-emerging within the Internet, which originally arose within the telephone infrastructure!
The expression was originally coined by the U.S. Army to describe any system or method developed in isolation, without considering how it might function with other existing or future technologies.
Continue Reading About stove-piped development
PRO+
Content
Find more PRO+ content and other member only offers, here.