In information processing, roundtripping is the conversion (or, in some usages, the repeated conversion back and forth) of a document in one format such as Microsoft Word to a document in another format such as WordPerfect or HTML and then back again. Since conversion from one format to another sometimes introduces compromises in the appearance or content of the original, conversion back and forth tends to compound the problem. The problem can become a concern for enterprises such as law offices that often exchange documents back and forth a number of times.
Download Our Guide: BPM vs. iBPM vs. BPaaS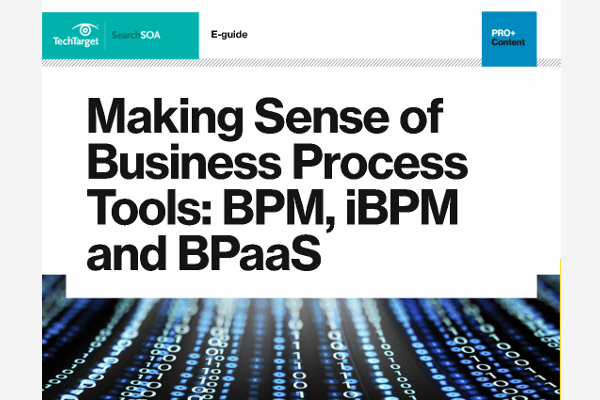 Gain much-needed clarity on the different nuances between today's tools for bringing agility to your enterprise.
By submitting your email address, you agree to receive emails regarding relevant topic offers from TechTarget and its partners. You can withdraw your consent at any time. Contact TechTarget at 275 Grove Street, Newton, MA.
You also agree that your personal information may be transferred and processed in the United States, and that you have read and agree to the Terms of Use and the Privacy Policy.

This was first published in
April 2005
Continue Reading About roundtripping
Dig Deeper on Service-oriented architecture (SOA) Design
PRO+
Content
Find more PRO+ content and other member only offers, here.