refresh rate
The refresh rate is the number of times a display's image is repainted or refreshed per second.
Looking for something else?
TECHNOLOGIES
The refresh rate is the number of times a display's image is repainted or refreshed per second. The refresh rate is expressed in hertz so a refresh rate of 75 means the image is refreshed 75 times in a second. The refresh rate for each display depends on the video card used. You can change the refresh rate in the display properties. However, if you change the refresh rate to a setting that the display or video card cannot support, the display goes blank or the image becomes distorted. It is recommended to consult the display and video card manuals before changing the settings to determine the supported refresh rates.
Download Our Guide: How to Architect a Modern Distributed SOA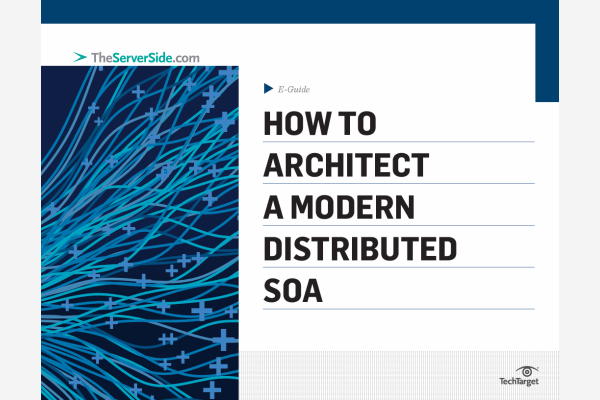 SOA based principles shouldn't be thought of as being mysterious, hard to learn, or magical. Gain expert advice on how to effectively build a distributed enterprise architecture from requirements to resources.
By submitting your personal information, you agree to receive emails regarding relevant products and special offers from TechTarget and its partners. You also agree that your personal information may be transferred and processed in the United States, and that you have read and agree to the Terms of Use and the Privacy Policy.

An older refresh rate standard, developed by the Video Electronics Standards Association (VESA Local Bus), was only 60 Hz. This refresh rate caused the display's image to flicker, causing eye fatigue and headaches in users. A new standard set the refresh rate to 75 Hz. It is believed that 70 Hz or higher eliminates the flicker. When purchasing a monitor, look for a refresh rate of 75 to 85 Hz.
Dynamic random access memory (DRAM) memory modules also have a refresh rate. A DRAM module is made up of electrical cells. These cells must be recharged or refreshed thousands of times per second or they lose their data. The refresh cycles depend on the number of rows that must be refreshed. For example, a DRAM module that has 4 rows of cells has a refresh cycle of 4K. Some DRAM modules are able to refresh themselves independently of the processor or external refresh circuits. Since this reduces power consumption, this kind of DRAM is commonly used in notebook computers.
Continue Reading About refresh rate
PRO+
Content
Find more PRO+ content and other member only offers, here.