In Internet marketing, reach is how many different people visit a Web site to see an ad and also what percentage of these people fall into the audience to which an ad is targeted. A common measure of reach for a Web site is its "unique visitors per month." For example, assume an advertising banner campaign was targeted to car owners. On a Web site visited by 100,000 unique visitors a month where 90% of the audience owned a car, an ad running on such the site would reach 90,000 different car owners in a one-month run. The term is used in other advertising media as well as on the Web.
Download Our Guide: BPM vs. iBPM vs. BPaaS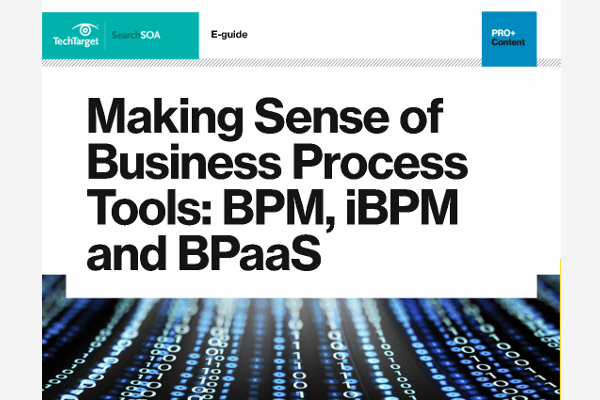 Gain much-needed clarity on the different nuances between today's tools for bringing agility to your enterprise.
By submitting your email address, you agree to receive emails regarding relevant topic offers from TechTarget and its partners. You can withdraw your consent at any time. Contact TechTarget at 275 Grove Street, Newton, MA.
You also agree that your personal information may be transferred and processed in the United States, and that you have read and agree to the Terms of Use and the Privacy Policy.

This was first published in
April 2005
Dig Deeper on Emerging SOA standards
PRO+
Content
Find more PRO+ content and other member only offers, here.