A para-site is a Web site that frames other Web sites or pages within its own site. For example, a Web site whose purpose was simply to act as a starting place for all sites about gardening-related home pages might have a framed site with a menu in the left frame. You would select a specific gardening Web site by clicking on the menu and that site would then appear in the right frame. This controversial practice has both proponents and detractors. For Web users who just want to survey all possible gardening site offerings fairly quickly, the para-site approach may be appreciated. The owner of the para-site may get more page views because users leave the site less frequently. On the other hand, it can be argued that the sites that are framed by the para-site are being "republished" within someone else's "publication." Furthermore, the framed sites are designed for full screen viewing, not for framing within a smaller space by someone else. If the framed site is itself framed (for example, as whatis.com is!), the result may be not only less than pleasing to the eye but confusing to the user.

Download this free guide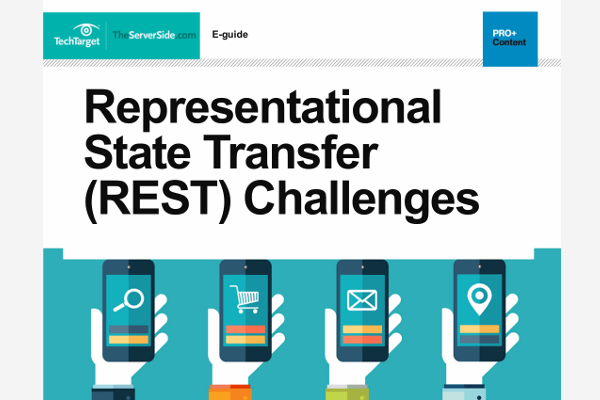 Conquering REST Challenges and Securing REST API Endpoints
Explore complex aspects of REST-based development and discover how industry experts are addressing those challenges and securing APIs.
By submitting your personal information, you agree that TechTarget and its partners may contact you regarding relevant content, products and special offers.
You also agree that your personal information may be transferred and processed in the United States, and that you have read and agree to the Terms of Use and the Privacy Policy.

Some observers believe that, assuming there is a valid reason to build a para-site, the para-site builder should first request and receive permission from any site it plans to frame. If you don't want other sites to frame your Web site home page, the following JavaScript can be inserted in the HTML within the HEAD tags.
This code ensures that the home page is always placed at the beginning of the window into which it is loaded.
Continue Reading About para-site
Dig Deeper on Application servers and Web service platforms
PRO+
Content
Find more PRO+ content and other member only offers, here.