network access point (NAP) definition
In the United States, a network access point (NAP) is one of several major Internet interconnection points that serve to tie all the Internet access providers together so that, for example, an AT&T user in Portland, Oregon can reach the Web site of a Bell South customer in Miami, Florida. Originally, four NAPs - in New York, Washington, D.C., Chicago, and San Francisco - were created and supported by the National Science Foundation as part of the transition from the original U.S. government-financed Internet to a commercially operated Internet. Since that time, several new NAPs have arrived, including WorldCom's "MAE West" site in San Jose, California and ICS Network Systems' "Big East."
How to Architect a Modern Distributed SOA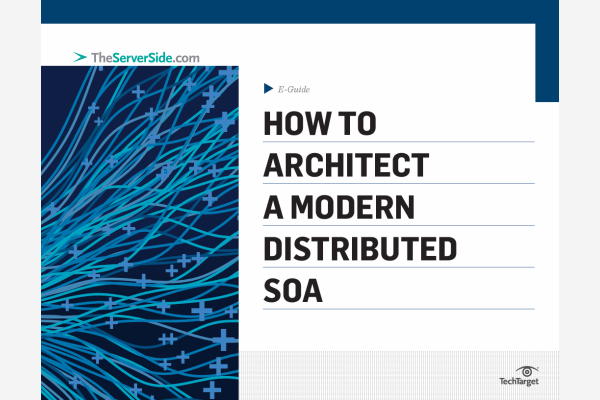 SOA based principles shouldn't be thought of as being mysterious, hard to learn, or magical. Gain expert advice on how to effectively build a distributed enterprise architecture from requirements to resources.
By submitting your email address, you agree to receive emails regarding relevant topic offers from TechTarget and its partners. You can withdraw your consent at any time. Contact TechTarget at 275 Grove Street, Newton, MA.
You also agree that your personal information may be transferred and processed in the United States, and that you have read and agree to the Terms of Use and the Privacy Policy.

The NAPs provide major switching facilities that serve the public in general. Using companies apply to use the NAP facilities and make their own intercompany peering arrangements. Much Internet traffic is handled without involving NAPs, using peering arrangements and interconnections within geographic regions. The vBNS network, a separate network supported by the National Science Foundation for research purposes, also makes use of the NAPs.
Continue Reading About network access point (NAP)
PRO+
Content
Find more PRO+ content and other member only offers, here.