1) Using hypertext, a link is a selectable connection from one word, picture, or information object to another. In a multimedia environment such as the World Wide Web, such objects can include sound and motion video sequences. The most common form of link is the highlighted word or picture that can be selected by the user (with a mouse or in some other fashion), resulting in the immediate delivery and view of another file. The highlighted object is referred to as an anchor. The anchor reference and the object referred to constitute a hypertext link.
Download Our Guide to Overcoming REST Challenges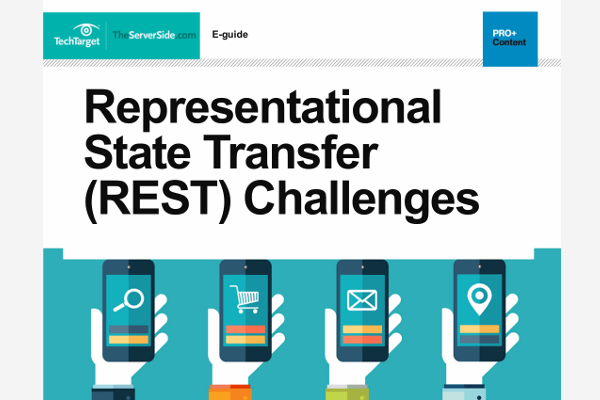 Understand some of the most challenging aspects of REST-based development and see how industry experts are addressing those challenges.
By submitting your email address, you agree to receive emails regarding relevant topic offers from TechTarget and its partners. You can withdraw your consent at any time. Contact TechTarget at 275 Grove Street, Newton, MA.
You also agree that your personal information may be transferred and processed in the United States, and that you have read and agree to the Terms of Use and the Privacy Policy.

Although most links do not offer the user a choice of types of link, it would be possible for the user to be provided a choice of link types, such as: a definition of the object, an example of it, a picture of it, a smaller or larger picture of it, and so forth.
Links are what make the World Wide Web a web.
Also see hypermedia and hyperlink.
2) In telecommunications, a link is a physical (and, in some usages, a logical) connection between two points.
This was first published in
April 2005
Dig Deeper on Web services: Presentation, portals and clients
PRO+
Content
Find more PRO+ content and other member only offers, here.