A knowbot is a program that automatically searchs Internet sites and gathers information from them according to user-specified criteria. A knowbot is more frequently called an intelligent agent or simply an agent. A knowbot should not be confused with a search engine crawler or spider. A crawler or spider progam visits Web sites and gathers information according to some generalized criteria and this information is then indexed so that it can be used for searching by many individual users. A knowbot works with specific and easily changed criteria that conform to or anticipate the needs of the user or users. Its results are then organized for presentation but not necessarily for searching. An example would be a knowbot (sometimes also called a newsbot) that visited major news-oriented Web sites each morning and provided a digest of stories (or links to them) for a personalized news page.
How to Architect a Modern Distributed SOA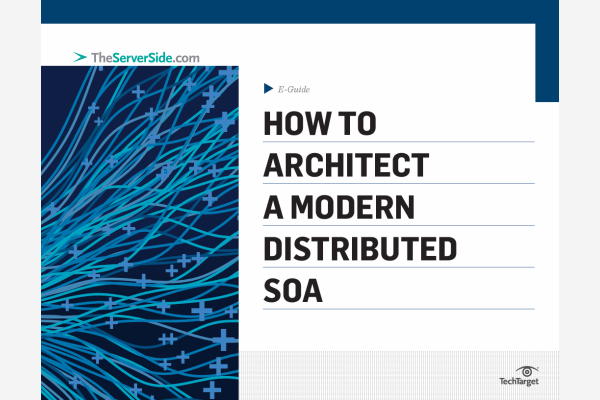 SOA based principles shouldn't be thought of as being mysterious, hard to learn, or magical. Gain expert advice on how to effectively build a distributed enterprise architecture from requirements to resources.
By submitting your email address, you agree to receive emails regarding relevant topic offers from TechTarget and its partners. You can withdraw your consent at any time. Contact TechTarget at 275 Grove Street, Newton, MA.
You also agree that your personal information may be transferred and processed in the United States, and that you have read and agree to the Terms of Use and the Privacy Policy.

PRO+
Content
Find more PRO+ content and other member only offers, here.