A deep link is a hypertext link to a page on a Web site other than its home page. The "deep" refers to the depth of the page in a site's hierarchical structure of pages. Any page below the top page in the hierarchy (the home page) can thus be considered deep. The term has been given prominence in the legal suit of the Ticketmaster Corporation against Microsoft. A Microsoft-owned site (one of its Sidewalk sites) linked to a page of useful information within the Ticketmaster site, avoiding the Ticketmaster home page. Ticketmaster sued Microsoft for linking without permission, claiming that they were thus being deprived of advertising viewers for the ads on their home page. In fact, their content was appearing within a Microsoft page containing their advertising.
How to Architect a Modern Distributed SOA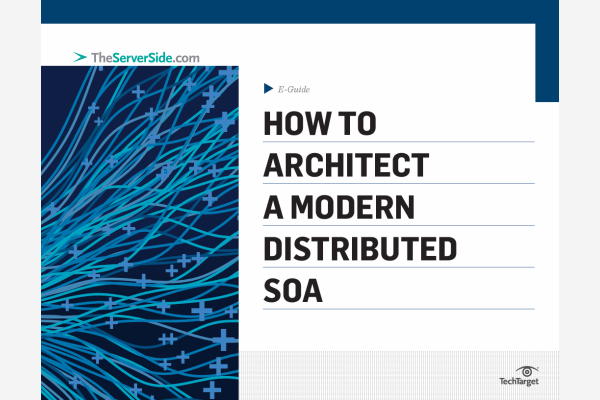 SOA based principles shouldn't be thought of as being mysterious, hard to learn, or magical. Gain expert advice on how to effectively build a distributed enterprise architecture from requirements to resources.
By submitting your email address, you agree to receive emails regarding relevant topic offers from TechTarget and its partners. You can withdraw your consent at any time. Contact TechTarget at 275 Grove Street, Newton, MA.
You also agree that your personal information may be transferred and processed in the United States, and that you have read and agree to the Terms of Use and the Privacy Policy.

In his TBTF Newsletter, Keith Dawson refers to deep links as "rifle shots," suggesting that they get the Web surfer immediately to the information they want. Although no one has quantified the number of deep links between Web sites, it would certainly seem to be a very large number. Most major search engine and directory sites like Yahoo invite Web sites to request inclusion with the assumption that all pages will be indexed unless explicitly excluded. And, undoubtedly, most sites welcome links from anywhere to any of their pages.
Although the issue is still to be fully resolved, some observers think it likely that the prevalence of deep links on the Web will continue as an essential characteristic. Brad Templeton, writing at one Web site, suggests that most Web sites implicitly encourage both home page and deep links simply by being part of the Web. He suggests that those sites that want to inhibit deep links to their site could state it clearly as a way to discourage such links. Many feel that the practice of "framing" another site within a frame on your site poses some liability for the framing site, unless permission to frame is received first.
PRO+
Content
Find more PRO+ content and other member only offers, here.