data dictionary definition
A data dictionary is a collection of descriptions of the data objects or items in a data model for the benefit of programmers and others who need to refer to them. A first step in analyzing a system of objects with which users interact is to identify each object and its relationship to other objects. This process is called data modeling and results in a picture of object relationships. After each data object or item is given a descriptive name, its relationship is described (or it becomes part of some structure that implicitly describes relationship), the type of data (such as text or image or binary value) is described, possible predefined values are listed, and a brief textual description is provided. This collection can be organized for reference into a book called a data dictionary.
How to Architect a Modern Distributed SOA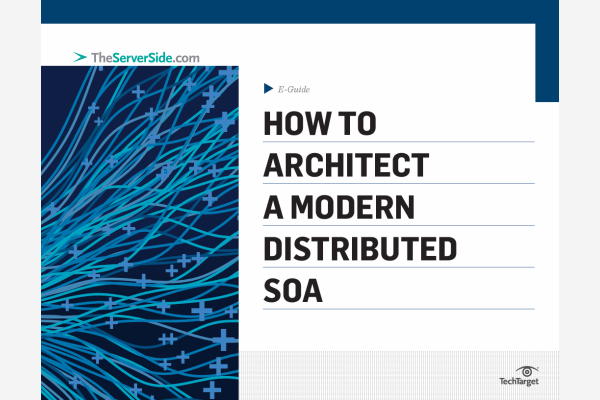 SOA based principles shouldn't be thought of as being mysterious, hard to learn, or magical. Gain expert advice on how to effectively build a distributed enterprise architecture from requirements to resources.
By submitting your email address, you agree to receive emails regarding relevant topic offers from TechTarget and its partners. You can withdraw your consent at any time. Contact TechTarget at 275 Grove Street, Newton, MA.
You also agree that your personal information may be transferred and processed in the United States, and that you have read and agree to the Terms of Use and the Privacy Policy.

When developing programs that use the data model, a data dictionary can be consulted to understand where a data item fits in the structure, what values it may contain, and basically what the data item means in real-world terms. For example, a bank or group of banks could model the data objects involved in consumer banking. They could then provide a data dictionary for a bank's programmers. The data dictionary would describe each of the data items in its data model for consumer banking (for example, "Account holder" and ""Available credit").
PRO+
Content
Find more PRO+ content and other member only offers, here.