Cyberpunk is a sensibility or belief that a few outsiders, armed with their own individuality and technological capability, can fend off the tendencies of traditional institutions to use technology to control society. The term, combining "cyber" and punk, possibly originated in 1980 with Bruce Bethke's short story, "Cyberpunk." An editor of Isaac Asimov's Science Fiction Magazine, Gardner Dozois, is credited with associating the word with a literary movement that includes the science fiction of William Gibson and Neal Stephenson.

Download this free guide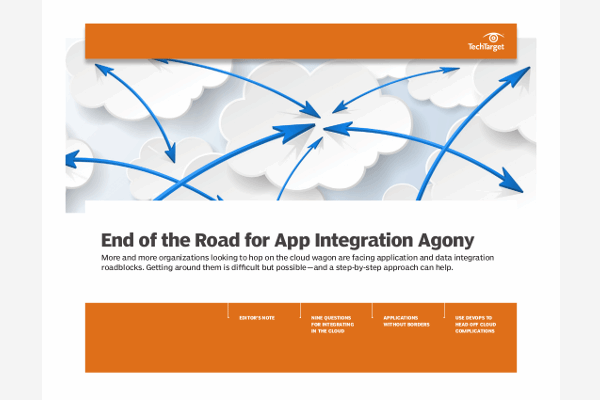 Download Our Guide: Application Integration for SaaS Adoption
More and more organizations looking to hop on the cloud wagon are facing application and data integration roadblocks. Getting around them is difficult but possible—and a step-by-step approach can help.
By submitting your personal information, you agree that TechTarget and its partners may contact you regarding relevant content, products and special offers.
You also agree that your personal information may be transferred and processed in the United States, and that you have read and agree to the Terms of Use and the Privacy Policy.

The alt.cyberpunk.FAQ lists several categories of groups associated with cyberpunk:
hacker, who represent the best kind of cyberpunk
cracker, who attempt to break into computer systems
phreak, who attempt to break into telephone systems
Cypher-punks, who attempt to break codes and foil security systems
Additional groups include "transhumans," who attempt to exploit technology to increase life expectancy and human potential and "extropians," a kind of libertarian group that believes in something called "spontaneous order." The writer of the alt.cyberpunk.FAQ indicates that some people believe cyberpunk to be (intrinsically) undefinable and that anyone claiming to be a "cyberpunk" will likely be laughed off their Usenet newsgroup.
Dig Deeper on Web services performance
PRO+
Content
Find more PRO+ content and other member only offers, here.