content
Many people agree that on the World Wide Web, "content is King.
Looking for something else?
Many people agree that on the World Wide Web, "content is King." We see "good" content as: an abundant amount of well-presented subject information organized for interesting and useful access in a hypertext structure.
How to Architect a Modern Distributed SOA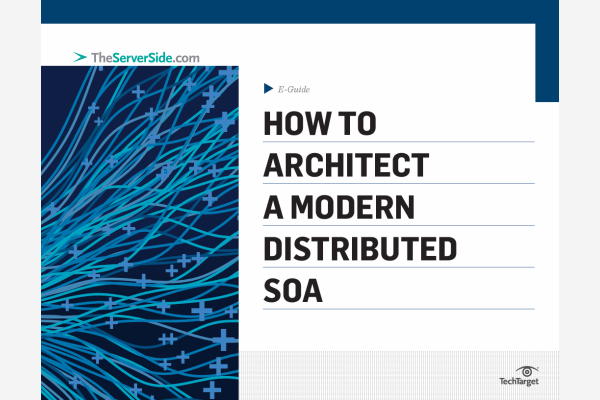 SOA based principles shouldn't be thought of as being mysterious, hard to learn, or magical. Gain expert advice on how to effectively build a distributed enterprise architecture from requirements to resources.
By submitting your personal information, you agree to receive emails regarding relevant products and special offers from TechTarget and its partners. You also agree that your personal information may be transferred and processed in the United States, and that you have read and agree to the Terms of Use and the Privacy Policy.

Some Sites That Seem to Have Good Content
Acupuncture.com (http://www.acupuncture.com), simply organized yet comprehensive. We include it partly to represent many other good content sites in the field of medicine.
The New Deal Network (http://newdeal.feri.org), devoted to the administration and era of Franklin D. Roosevelt
Total Baseball (http://www.totalbaseball.com), the ultimate sports information site, well-written and based on the authoritative baseball encyclopedia
The Froggy Page (http://www.cs.yale.edu/homes/sjl/froggy.html), quite a bit about frogs, including the sound of East Texas bullfrogs
The Lure of Lunar Domes (http://www.brink.com/brink/gravity/domes). George Rosenberg's paper epitomizes all the personal enthusiasms and (to the uninitiated) arcane subjects to be discovered on the Web.
Kingston, New York (http://www.mhrcc.org/kingston), our home town, which includes a tour of our four historic districts and links to other Hudson Valley sites
PRO+
Content
Find more PRO+ content and other member only offers, here.