complex event processing (CEP)
Complex event processing (CEP) is the use of technology to predict high-level events likely to result from specific sets of low-level factors... (Continued)
Looking for something else?
TECHNOLOGIES
Complex event processing (CEP) is the use of technology to predict high-level events likely to result from specific sets of low-level factors. CEP identifies and analyzes cause-and-effect relationships among events in real time, allowing personnel to proactively take effective actions in response to specific scenarios. CEP is an evolving paradigm originally conceived in the 1990s by Dr. David Luckham at Stanford University.
How to Architect a Modern Distributed SOA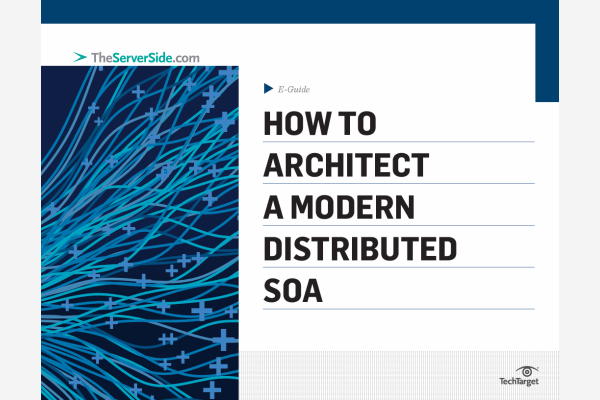 SOA based principles shouldn't be thought of as being mysterious, hard to learn, or magical. Gain expert advice on how to effectively build a distributed enterprise architecture from requirements to resources.
By submitting your personal information, you agree to receive emails regarding relevant products and special offers from TechTarget and its partners. You also agree that your personal information may be transferred and processed in the United States, and that you have read and agree to the Terms of Use and the Privacy Policy.

CEP is used in security policyrisk management, customer relationship management (CRM), application servers and middleware.
One important aspect of CEP is business activity monitoring (BAM), the use of technology to proactively define and analyze the most critical opportunities and risks in an enterprise. CEP is especially effective in situations involving numerous factors that interact in variable ways, such as the investment and lending environments for financial institutions. CEP can also be used in threat management for communications networks.
Continue Reading About complex event processing (CEP)
Dig deeper on SOA event-driven architecture (EDA) and complex event processing (CEP)