choreography
Choreography, in a Web services context, refers to specifications for how messages should flow among diverse, interconnected components and applications to ensure optimum interoperability... (Continued)
Looking for something else?
Choreography, in a Web services context, refers to specifications for how messages should flow among diverse, interconnected components and applications to ensure optimum interoperability. The term is borrowed from the dance world, in which choreography directs the movement and interactions of dancers.
How to Architect a Modern Distributed SOA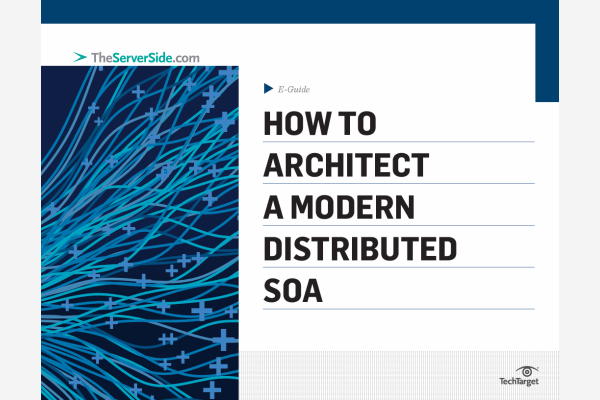 SOA based principles shouldn't be thought of as being mysterious, hard to learn, or magical. Gain expert advice on how to effectively build a distributed enterprise architecture from requirements to resources.
By submitting your personal information, you agree to receive emails regarding relevant products and special offers from TechTarget and its partners. You also agree that your personal information may be transferred and processed in the United States, and that you have read and agree to the Terms of Use and the Privacy Policy.

Web services choreography can be categorized as abstract, portable or concrete:
In abstract choreography, exchanged messages are defined only according to the data type and transmission sequence.
Portable choreography defines the data type, transmission sequence, structure, control methods and technical parameters.
Concrete choreography is similar to portable choreography but includes, in addition, the source and destination URLs as well as security information such as digital certificates.
Continue Reading About choreography
PRO+
Content
Find more PRO+ content and other member only offers, here.