A bot (short for "robot") is a program that operates as an agent for a user or another program or simulates a human activity. On the Internet, the most ubiquitous bots are the programs, also called spiders or crawlers, that access Web sites and gather their content for search engine indexes.
How to Architect a Modern Distributed SOA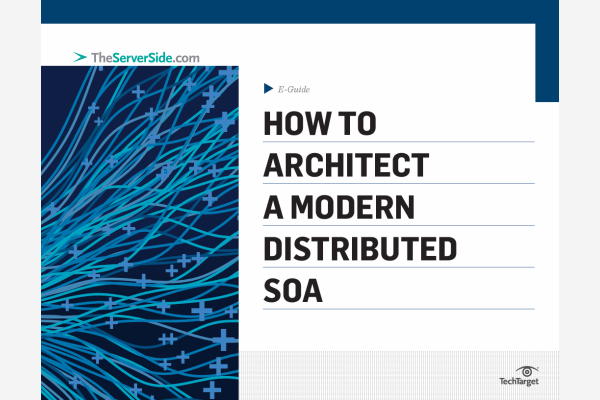 SOA based principles shouldn't be thought of as being mysterious, hard to learn, or magical. Gain expert advice on how to effectively build a distributed enterprise architecture from requirements to resources.
By submitting your email address, you agree to receive emails regarding relevant topic offers from TechTarget and its partners. You can withdraw your consent at any time. Contact TechTarget at 275 Grove Street, Newton, MA.
You also agree that your personal information may be transferred and processed in the United States, and that you have read and agree to the Terms of Use and the Privacy Policy.

A chatterbot is a program that can simulate talk with a human being. One of the first and most famous chatterbots (prior to the Web) was Eliza, a program that pretended to be a psychotherapist and answered questions with other questions.
Red and Andrette were names of two early programs that could be customized to answer questions from users seeking service for a product. Such a program is sometimes called a virtual representative or a virtual service agent.
A shopbot is a program that shops around the Web on your behalf and locates the best price for a product you're looking for. There are also bots such as OpenSesame that observe a user's patterns in navigating a Web site and customize the site for that user.
A knowbot is a program that collects knowledge for a user by automatically visiting Internet sites and gathering information that meets certain specified criteria.
Continue Reading About bot (robot)
PRO+
Content
Find more PRO+ content and other member only offers, here.