XQL (XML Query Language) definition
XQL (XML Query Language) is a way to locate and filter the elements (data fields) and text in an Extensible Markup Language (XML) document. XML files are used to transmit collections of data between computers on the Web. XQL provides a tool for finding and/or selecting out specific items in the data collection in an XML file or set of files. It is based on the pattern syntax used in the Extensible Stylesheet Language (XSL) and is proposed as an extension to it.
How to Architect a Modern Distributed SOA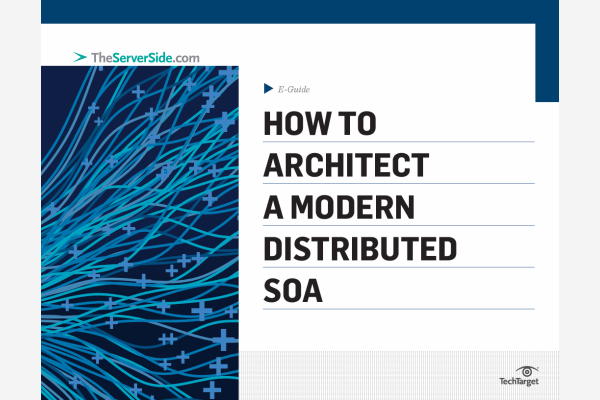 SOA based principles shouldn't be thought of as being mysterious, hard to learn, or magical. Gain expert advice on how to effectively build a distributed enterprise architecture from requirements to resources.
By submitting your email address, you agree to receive emails regarding relevant topic offers from TechTarget and its partners. You can withdraw your consent at any time. Contact TechTarget at 275 Grove Street, Newton, MA.
You also agree that your personal information may be transferred and processed in the United States, and that you have read and agree to the Terms of Use and the Privacy Policy.

The XSL pattern language is a declarative way to indicate specific elements for processing. It uses simple directory notation. For example, book/author means: Select all author elements in all book elements in a particular context (for example, within an XML file or a set of files). XQL adds to this directory pattern notation the ability to use boolean logic, to filter out elements, to index into a collection of elements, and to do some other things. Using XQL, a program could be written to search repositories of XML files, to provide hypertext links to specific elements, and for other applications.
For more information, we recommend reading the XQL proposal at the World Wide Web Consortium (W3C) Web site.
Continue Reading About XQL (XML Query Language)
PRO+
Content
Find more PRO+ content and other member only offers, here.