XMT (Extensible MPEG-4 Textual) definition
The XMT (Extensible MPEG-4 Textual) format is the use of a textual syntax to represent MPEG-4 3-D scene descriptions. XMT was designed to provide content authors the ability to exchange their content with other authors while preserving their intentions in the text format. XMT provides interoperability between MPEG-4, Extensible 3D (X3D), and Synchronized Multimedia Integration Language (SMIL). X3D is a standard developed by the Web3D Consortium to replace Virtual Reality Modeling Language (VRML). The XMT format can be interchanged between SMIL, VRML, and MPEG-4 players.
How to Architect a Modern Distributed SOA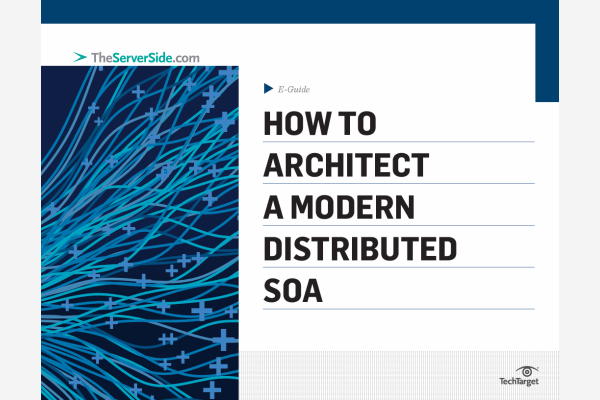 SOA based principles shouldn't be thought of as being mysterious, hard to learn, or magical. Gain expert advice on how to effectively build a distributed enterprise architecture from requirements to resources.
By submitting your email address, you agree to receive emails regarding relevant topic offers from TechTarget and its partners. You can withdraw your consent at any time. Contact TechTarget at 275 Grove Street, Newton, MA.
You also agree that your personal information may be transferred and processed in the United States, and that you have read and agree to the Terms of Use and the Privacy Policy.

XMT consists of two levels: XMT-A format and XMT-? format. XMT-A is based on an Extensible Markup Language (XML) version of MPEG-4 content and contains a subset of X3D. XMT-?is based on SMIL. XMT-?provides authors with an escape mechanism from ?to A.
Continue Reading About XMT (Extensible MPEG-4 Textual)
PRO+
Content
Find more PRO+ content and other member only offers, here.