XML infoset (XML information set)
The XML information set, also called the XML Infoset, is a specification for an abstract model of an Extensible Markup Language (XML) document... (Continued)
Looking for something else?
The XML information set, also called the XML Infoset, is a specification for an abstract model of an Extensible Markup Language (XML) document. The specification contains a consistent set of definitions for use in other specifications relevant to the data in XML documents.
How to Architect a Modern Distributed SOA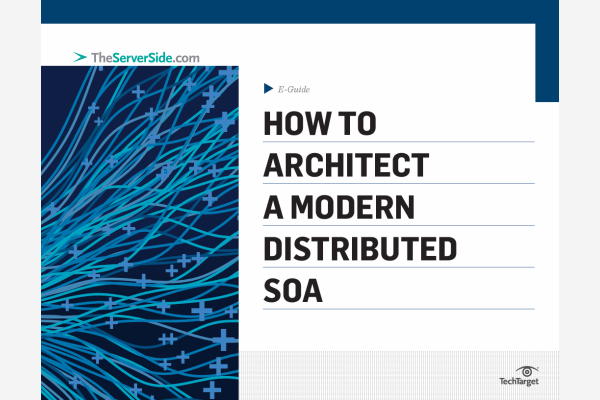 SOA based principles shouldn't be thought of as being mysterious, hard to learn, or magical. Gain expert advice on how to effectively build a distributed enterprise architecture from requirements to resources.
By submitting your personal information, you agree to receive emails regarding relevant products and special offers from TechTarget and its partners. You also agree that your personal information may be transferred and processed in the United States, and that you have read and agree to the Terms of Use and the Privacy Policy.

The World Wide Web Consortium (W3C) adopted the Second Edition of the XML Infoset recommendation in February of 2004.
The specification describes the data model for an XML document as a set of information items. According to the Second Edition recommendation, the XML Infoset can contain the following information items:
elements within documents
attributes of documents
document processing instructions
unexpanded entity references
Document Type Definitions (DTDs)
unparsed entities
notations
PRO+
Content
Find more PRO+ content and other member only offers, here.