Web year
A Web year is the length of time it takes for Internet technology to evolve as much as technology in another environment might evolve in a calendar year. The term was coined at a time when the Internet and Web technology and culture were progressing at a phenomenal rate. (Continued...)
Looking for something else?
A Web year has been said to be the length of time it takes for Internet technology to evolve as much as technology in another environment might evolve in a calendar year. The term was coined at a time when the Internet and Web technology and culture were progressing at a phenomenal rate. The term is sometimes attributed to Lou Gerstner, then head of IBM. According to Larry Kunz, then the editor of IBM's Network Connection, the idea of a Web year was introduced by an unnamed female colleague in 1996.
How to Architect a Modern Distributed SOA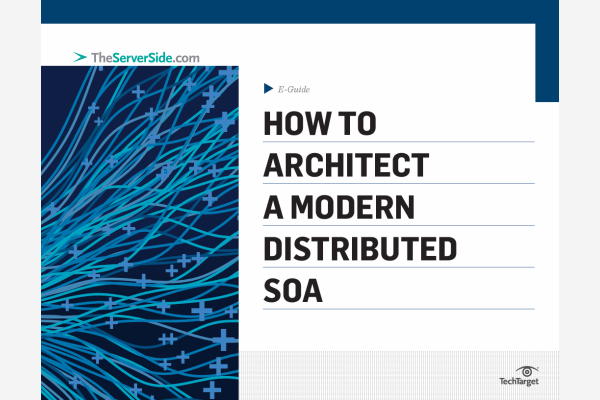 SOA based principles shouldn't be thought of as being mysterious, hard to learn, or magical. Gain expert advice on how to effectively build a distributed enterprise architecture from requirements to resources.
By submitting your personal information, you agree to receive emails regarding relevant products and special offers from TechTarget and its partners. You also agree that your personal information may be transferred and processed in the United States, and that you have read and agree to the Terms of Use and the Privacy Policy.

In a 1996 interview in the WWW Journal, Tim Berners-Lee, chief inventor of the Web technologies, said: "What is a Web year now, about three months? And when people can browse around, discover new things, and download them fast, when we all have agents - then Web years could slip by before human beings can notice." When the interviewer suggested that such a pace would "take a physical toll" on people who work on the Web, Berners-Lee agreed that was true, but added that they would also "be able to live for three or four hundred Web years, which will be very exciting."
PRO+
Content
Find more PRO+ content and other member only offers, here.