Visual J# (sometimes known as just J#) is a set of programmming tools that allow developers to use the Java programming language to write applications that will run on Microsoft's .NET runtime platform. While Microsoft does not support the Java Virtual Machine as part of .NET, Visual J# allows a programmer familiar with or who prefers Java's concepts and language syntax to write and compile a program that will run successfully on the .NET Framework Common Language Runtime platform. The source statements are compiled into Microsoft Intermediate Language (MSIL), which is the equivalent of Java bytecode. A program already compiled into Java bytecode can be converted into MSIL.
Download Our Guide to Overcoming REST Challenges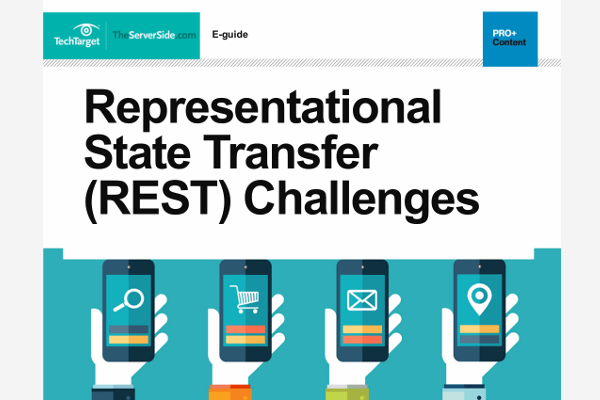 Understand some of the most challenging aspects of REST-based development and see how industry experts are addressing those challenges.
By submitting your email address, you agree to receive emails regarding relevant topic offers from TechTarget and its partners. You can withdraw your consent at any time. Contact TechTarget at 275 Grove Street, Newton, MA.
You also agree that your personal information may be transferred and processed in the United States, and that you have read and agree to the Terms of Use and the Privacy Policy.

With Visual J#, Microsoft includes their own class libraries that are the equivalent of the Java Development Kit level 1.1.4 class libraries. Visual J# supports the functionality of Visual J++ and Microsoft extensions. For Visual J++ users, Microsoft says that Visual J# presents a familiar interface and both development systems and project files can be used on the same machine.
A source file written in Visual J# will by default have the file name suffix .jsl.
This was first published in
September 2005
Continue Reading About Visual J#
Dig Deeper on Java Web Services
PRO+
Content
Find more PRO+ content and other member only offers, here.