Definition
Tim Berners-Lee
Tim Berners-Lee is the creator of the World Wide Web and director of the coordinating body for Web development, the W3C. Berners-Lee credits Vint Cerf and Bob Khan (who defined the Internet protocol (IP) that allows computers to exchange packets of information) with the invention of the Internet, but it was Tim Berners-Lee who created the most widely used part of the Internet, the part that we call the World Wide Web (often abbreviated "WWW" or called "the Web"). Its outstanding feature is hypertext, a method of instant cross-referencing. The introduction of Tim Berners-Lee's hypertext system revolutionized the way the Internet was used.

Download this free guide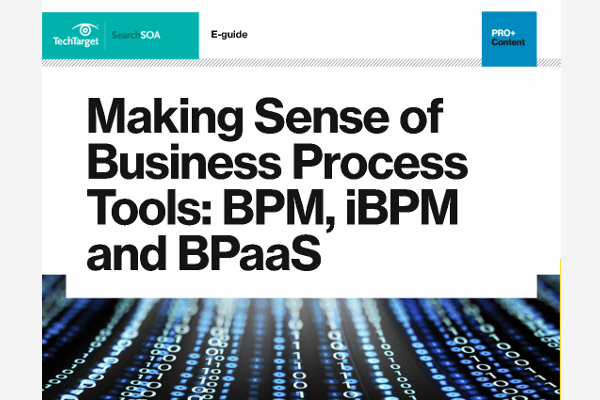 BPM, iBPM and BPaaS 101: Understanding Key Differences
Gain clarity on the differences between modern business process tools, uncover use cases and learn tips for navigating through the vendor landscape.
By submitting your personal information, you agree that TechTarget and its partners may contact you regarding relevant content, products and special offers.
You also agree that your personal information may be transferred and processed in the United States, and that you have read and agree to the Terms of Use and the Privacy Policy.

In 1989, Tim Berners-Lee began work at CERN on the first World Wide Web server ,which he called "httpd", and the first client, which he called "WWW". In the beginning, WWW was a WYSIWYG hypertext browser/editor that ran in the NeXTStep environment. It is interesting to note that before choosing the name "World Wide Web" for his global hypertext system, Berners-Lee considered the name "Mine of Information" (MOI) but thought it might be "un peu egoiste" (a little egotistical). He abandoned the name "The Information Mine" (TIM) for the same reason, and didn't use "Information Mesh" because he thought it sounded too much like "mess".
By 1990, the World Wide Web was available within CERN and by 1991, it was available to anyone using the Internet. Tim Berners-Lee has never profited personally by creating the World Wide Web. Instead, he gave away his proprietary rights in the belief that the Web needed to be an open system if it was to grow and become universal. Berners-Lee currently occupies the 3Com Founders chair at the MIT Laboratory for Computer Science and has been the recipient of numerous awards, including a spot in Time magazine's list of the 100 greatest minds of the century.
When asked what surprised him most about how the World Wide Web has turned out thus far, Tim Berners-Lee said that he was surprised at how many ordinary people were willing to learn how to write code using the hypertext markup language he developed.
Continue Reading About Tim Berners-Lee
Dig Deeper on Service-oriented architecture (SOA) Design
PRO+
Content
Find more PRO+ content and other member only offers, here.