Personal Home Page (PHP)
In Web programming, Personal Home Page (PHP) is a script language and interpreter, similar to JavaScript and Microsoft's VBScript, that is freely available and used primarily on Linux Web servers.
Looking for something else?
In Web programming, Personal Home Page (PHP) is a script language and interpreter, similar to JavaScript and Microsoft's VBScript, that is freely available and used primarily on Linux Web servers. PHP (the initials come from the earliest version of the program, which was called "Personal Home Page Tools") is a cross-platform alternative to Microsoft's Active Server Page (ASP) technology (which runs only on Microsoft's Windows NT servers). As with ASP, the PHP script is embedded within a Web page along with its HTML. Before the page is sent to a user that has requested it, the Web server calls PHP to interpret and perform the operations called for in the PHP script. An HTML page that includes a PHP script is typically given a file name suffix of ".php" ".php3," or ".phtml". Like ASP, PHP can be thought of as "dynamic HTML pages," since content will vary based on the results of interpreting the script.
Download Our Guide: How to Architect a Modern Distributed SOA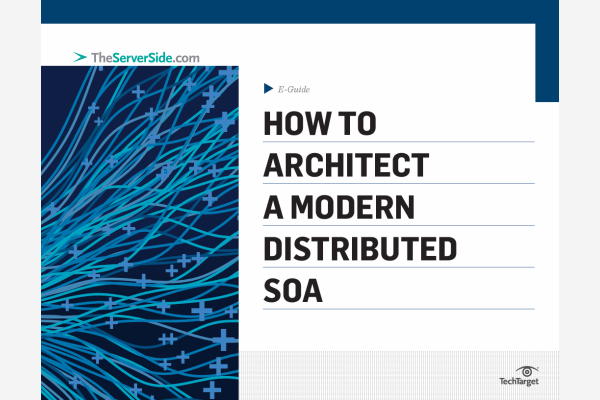 SOA based principles shouldn't be thought of as being mysterious, hard to learn, or magical. Gain expert advice on how to effectively build a distributed enterprise architecture from requirements to resources.
By submitting your personal information, you agree to receive emails regarding relevant products and special offers from TechTarget and its partners. You also agree that your personal information may be transferred and processed in the United States, and that you have read and agree to the Terms of Use and the Privacy Policy.

PHP is free and offered under an Open Source license.
Continue Reading About Personal Home Page (PHP)
PRO+
Content
Find more PRO+ content and other member only offers, here.