PC philanthropy definition
PC philanthropy is sharing some of the unused resources (mainly processor cycles) of your personal computer to benefit a social cause. For example, during the time that your computer is not working on applications that you're using, it can be working on some small part of a large-scale problem in medical research or the search for signals from outer space. Effectively, you and thousands of other PC users engaged in PC philanthropy become part of a kind of distributed supercomputer that is doing parallel processing.
How to Architect a Modern Distributed SOA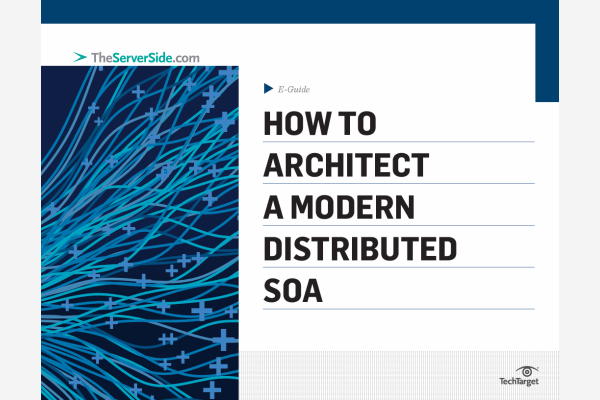 SOA based principles shouldn't be thought of as being mysterious, hard to learn, or magical. Gain expert advice on how to effectively build a distributed enterprise architecture from requirements to resources.
By submitting your email address, you agree to receive emails regarding relevant topic offers from TechTarget and its partners. You can withdraw your consent at any time. Contact TechTarget at 275 Grove Street, Newton, MA.
You also agree that your personal information may be transferred and processed in the United States, and that you have read and agree to the Terms of Use and the Privacy Policy.

Taking part in PC philanthropy requires that you download a small program from a Web site that is administering a project. In one example, this program comes with a screensaver included, so that when your computer is booted up and the screensaver automatically activated, the work program starts, too. It then uses your computer's processor cycles only when no other program in your computer is busy.
PC philanthropy is sometimes described as a form of peer-to-peer computing, in the sense that many Internet users are joined as peers in a common effort. One of the first PC philanthropy projects was the collective analysis of signals from outer space as part of the Search for Extraterrestrial Intelligence (SETI).
Continue Reading About PC philanthropy
PRO+
Content
Find more PRO+ content and other member only offers, here.