Netscape Server Application Programming Interface (NSAPI)
NSAPI (Netscape Server Application Programming Interface) is an (application program interface) that is provided with Netscape Web server to help developers build faster and more complex Web-based applications by extending the server capabilities.
NSAPI (Netscape Server Application Programming Interface) is an (application program interface) that is provided with Netscape Web server to help developers build faster and more complex Web-based applications by extending the server capabilities. NSAPI, the Common Gateway Interface (CGI), and the Java and JavaScript-based server API are the three components of Netscape's Internet Application Framework. NSAPI was created as a more efficient and robust replacement for the Common Gateway Interface alone. It is often used to develop applications that involve custom authorization or logging, or to change aspects of server operation.
Download Our Guide: How to Architect a Modern Distributed SOA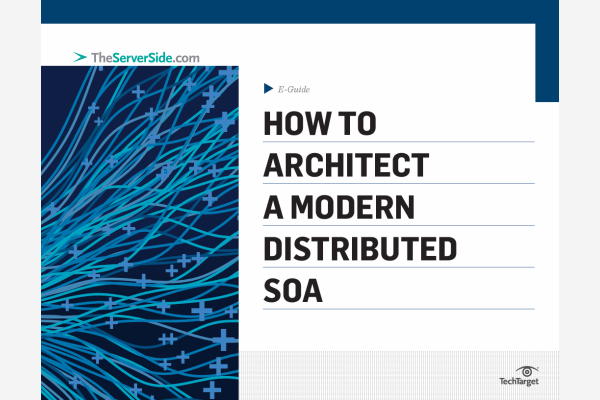 SOA based principles shouldn't be thought of as being mysterious, hard to learn, or magical. Gain expert advice on how to effectively build a distributed enterprise architecture from requirements to resources.
By submitting your personal information, you agree to receive emails regarding relevant products and special offers from TechTarget and its partners. You also agree that your personal information may be transferred and processed in the United States, and that you have read and agree to the Terms of Use and the Privacy Policy.

NSAPI is used to handle Hypertext Transfer Protocol transactions in the Netscape Enterprise Server's request-response process through its built-in Server Application Functions (SAF). Netscape Server's SAFs are written with the NSAPI and are functions called by the server to deal with requests received from a client. At start up, after initialization, the server waits for an HTTP request from the client for a resource such as an HTML file, a CGI program, or an image file, for example. The request consists of a Universal Resource Identifier (URI), an HTTP method, and, sometimes, information about the client or the request. The request-response process involves a sequence of six steps:
1. AuthTrans, which verifies request information (name and password, for example);
2. NameTrans, which translates the in the request into a local file system path;
3. PathCheck, which checks the validity of the path and the authorization of the user for path access;
4. ObjectType, which determines the MIME (Multi-purpose Internet Mail Encoding) type of the resource requested by the client;
5. Service, which is the response to the client; and finally,
6. AddLog, which adds related entries to the log file.
Each step may involve multiple operations, which are performed by Server Application Functions (SAF). Each SAF returns a result code to the server to indicate the success or failure of the operation. Based on the result code, the server either proceeds to the next step, carries out the next SAF in the current step, or aborts the process.
Continue Reading About Netscape Server Application Programming Interface (NSAPI)
PRO+
Content
Find more PRO+ content and other member only offers, here.