Mosaic was the first widely-distributed graphical browser or viewer for the World Wide Web. It is usually considered to have been the software that introduced the World Wide Web and the Internet to a wide general audience. Once Mosaic was available, the Web virtually exploded in numbers of users and content sites. The success of Mosaic depended on the recent invention and adoption of Hypertext Transfer Protocol by Tim Berners-Lee.)
How to Architect a Modern Distributed SOA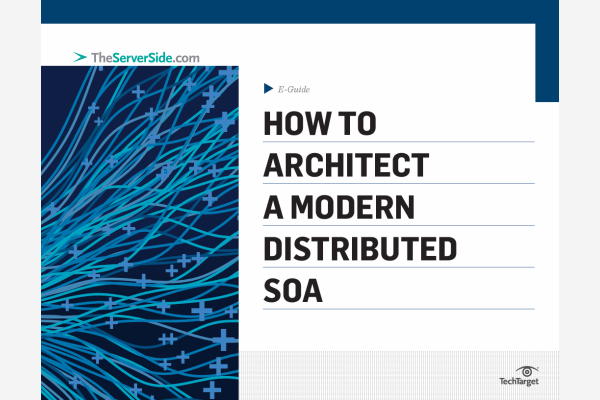 SOA based principles shouldn't be thought of as being mysterious, hard to learn, or magical. Gain expert advice on how to effectively build a distributed enterprise architecture from requirements to resources.
By submitting your email address, you agree to receive emails regarding relevant topic offers from TechTarget and its partners. You can withdraw your consent at any time. Contact TechTarget at 275 Grove Street, Newton, MA.
You also agree that your personal information may be transferred and processed in the United States, and that you have read and agree to the Terms of Use and the Privacy Policy.

Mosaic arrived in 1993. Marc Andreessen, then in his early 20s, is credited with inventing or leading the development of Mosaic. He developed it at the National Center for Supercomputing Applications (NCSA) at the University of Illinois in Urbana, Illinois. Andreessen and others went on to become part of Netscape Communications, originally called Mosaic Communications. Netscape then produced what was, for a while, the world's most popular browser, Netscape Navigator.
The original Mosaic, now in a later version, has since been licensed for commercial use and is provided to users by several Internet access providers.
Other Web browsers include Firefox, Internet Explorer, Apple Computer's Safari, Opera and Lynx.
Continue Reading About Mosaic
PRO+
Content
Find more PRO+ content and other member only offers, here.