From about 1992 through 1996, Gopher was an Internet application in which hierarchically-organized text files could be brought from servers all over the world to a viewer on your computer. Especially in universities, Gopher was a step toward the World Wide Web's Hypertext Transfer Protocol (HTTP), which effectively replaced it within a short time. With hypertext links, the Hypertext Markup Language (HTML), and the arrival of a graphical browser, Mosaic, the Web quickly transcended Gopher. Gopher was developed at the University of Minnesota, whose sports teams are called "the Golden Gophers."
How to Architect a Modern Distributed SOA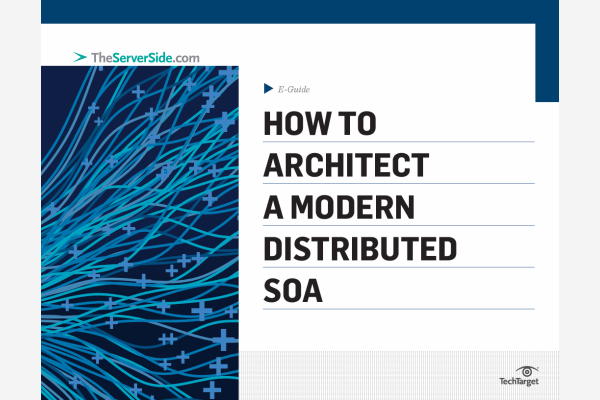 SOA based principles shouldn't be thought of as being mysterious, hard to learn, or magical. Gain expert advice on how to effectively build a distributed enterprise architecture from requirements to resources.
By submitting your email address, you agree to receive emails regarding relevant topic offers from TechTarget and its partners. You can withdraw your consent at any time. Contact TechTarget at 275 Grove Street, Newton, MA.
You also agree that your personal information may be transferred and processed in the United States, and that you have read and agree to the Terms of Use and the Privacy Policy.

Although most Gopher browsers and files are text-based, Gopher browsers, notably HyperGopher, were developed that displayed graphic images (GIF and JPEG files) that were included in Gopher file directories. Two tools for searching Gopher file hierarchies were Veronica and Jughead.
Although the root directory for Gopher is sometimes still accessible at the University of Minnesota or elsewhere and despite some efforts to revive Gopher, virtually all Gopher servers are no longer active. It seems likely that almost all of the original Gopher content has been made accessible on the World Wide Web.
Continue Reading About Gopher
PRO+
Content
Find more PRO+ content and other member only offers, here.