Extensible Name Service (XNS) definition
Extensible Name Service (XNS) is an open Extensible Markup Language (XML)-based protocol that specifies a way to establish and manage a universal addressing system. An XNS universal address serves as a permanent contact point for an individual or other legal entity, such as a business. XNS can be considered to be an enhanced version of the domain name system (DNS) because it resolves a universal address into any other kind of address, just as DNS resolves a domain name into an IP address.
How to Architect a Modern Distributed SOA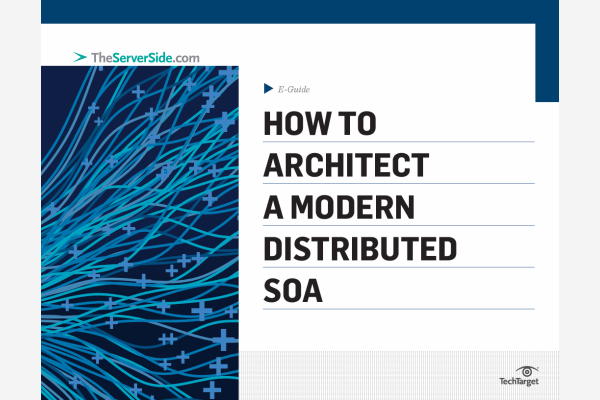 SOA based principles shouldn't be thought of as being mysterious, hard to learn, or magical. Gain expert advice on how to effectively build a distributed enterprise architecture from requirements to resources.
By submitting your email address, you agree to receive emails regarding relevant topic offers from TechTarget and its partners. You can withdraw your consent at any time. Contact TechTarget at 275 Grove Street, Newton, MA.
You also agree that your personal information may be transferred and processed in the United States, and that you have read and agree to the Terms of Use and the Privacy Policy.

In conjunction with Web agents (programs that communicate with each other to exchange information autonomously), universal addresses can form the basis for complex automated communications. According to the World Wide Web Consortium (W3C), such autonomous computing is essential for the future development of Web-based commerce.
Here's how it works: The universal address accesses the Web agent, which represents an individual or entity. All changeable contact information such as street address, telephone number, or e-mail address is linked to the permanent universal address and is automatically updated globally when a change occurs.
Continue Reading About Extensible Name Service (XNS)
PRO+
Content
Find more PRO+ content and other member only offers, here.