Exim is an open source mail transfer agent (MTA), which is a program responsible for receiving, routing, and delivering e-mail messages (this type of program is sometimes referred to as an Internet mailer, or a mail server program). MTAs receive e-mail messages and recipient addresses from local users and remote hosts, perform alias creation and forwarding functions, and deliver the messages to their destinations. Exim was developed at the University of Cambridge for the use of UNIX systems connected over the Internet. The software can be installed in place of sendmail, the most common MTA for UNIX and Linux systems; in comparison to sendmail, Exim is said to feature more straightforward configuration and task management.
Download Our Guide: BPM vs. iBPM vs. BPaaS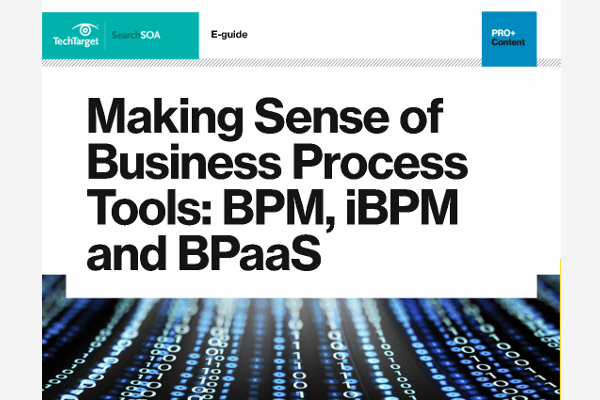 Gain much-needed clarity on the different nuances between today's tools for bringing agility to your enterprise.
By submitting your email address, you agree to receive emails regarding relevant topic offers from TechTarget and its partners. You can withdraw your consent at any time. Contact TechTarget at 275 Grove Street, Newton, MA.
You also agree that your personal information may be transferred and processed in the United States, and that you have read and agree to the Terms of Use and the Privacy Policy.

Exim was developed in 1995, by Philip Hazel, in response to demands created by the growing (and changing) Internet. Early MTAs were usually run as open relays, just routing and delivering mail without applying many rules or security controls. Hazel realized that MTAs had to include more options for controlling mail acceptance. Also, MTAs at that time included support for older technologies (such as UUCP), which made their coding and configuration more complicated than necessary. Exim features include user options for defense against mail bombs and unsolicited junk mail: users can set options to refuse messages from particular senders, hosts, or networks. Exim can be run on any TCP/IP network, in conjunction with any combination of host and user software, and is the default MTA included on some Linux systems.
This was first published in
September 2005
Continue Reading About Exim
Dig Deeper on Emerging SOA standards
PRO+
Content
Find more PRO+ content and other member only offers, here.