Drupal is free, open source software that can be used by individuals or groups of users -- even those lacking technical skills -- to easily create and manage many types of Web sites. The application includes a content management platform and a development framework.
How to Architect a Modern Distributed SOA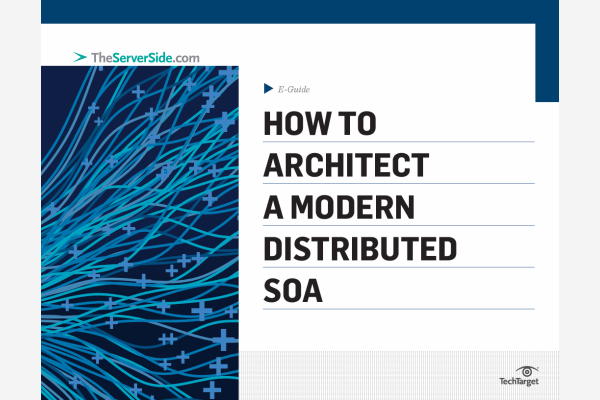 SOA based principles shouldn't be thought of as being mysterious, hard to learn, or magical. Gain expert advice on how to effectively build a distributed enterprise architecture from requirements to resources.
By submitting your email address, you agree to receive emails regarding relevant topic offers from TechTarget and its partners. You can withdraw your consent at any time. Contact TechTarget at 275 Grove Street, Newton, MA.
You also agree that your personal information may be transferred and processed in the United States, and that you have read and agree to the Terms of Use and the Privacy Policy.

Types of sites that Drupal can be used for include:
Drupal is written in the PHP programming language. The software is ready-to-use upon download and also includes a Web-based installer and add on modules. The software supports content management, collaborative authoring, newsletters, podcasts, image galleries, peer-to-peer networking, file uploads/downloads and more.
Drupal originated as a bulletin board system developed by Dries Buytaert in the Netherlands, and became an Open Source project in 2001. When establishing his original Drop.org Website, Buytaert wanted to call the site "dorp" ("village" in Dutch), but made a typo when checking the domain name, and decided the altered form sounded better (Drupal is a transliteration of the Dutch "druppel" which means droplet). Drupal has been downloaded over a million times and is the focus of a large development community.
Drupal is offered under a General Public License (GPL).
Continue Reading About Drupal
PRO+
Content
Find more PRO+ content and other member only offers, here.